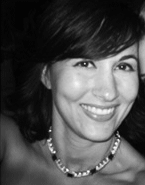 Drawing on over a decade of experience Susan Manrao has honed her creative skills across the disciplines of Design, Advertising and Hospitality. Most prominently Susan Manrao has impacted the boutique hotel lifestyle market with her concept of "Designing through Experience."
After joining Starwood Hotels and Resorts in 2004, Ms. Manrao oversaw the creative direction of the W Hotel brand including: Design, Product Development, Global Events, Guest Experience and Marketing Partnerships. In 2007 the St Regis and Luxury Collection brands were awarded to her leadership portfolio as well.
After thirteen years in the New York creative industry Ms. Manrao decided to challenge herself further and returned to her native California in 2008 as the Global Head of Design for Hilton Hotels' Prestige Portfolio. At Hilton, Ms. Manrao lead the repositioning of the Waldorf Astoria, Waldorf Astoria Collection and Conrad Hotels as well as the development of the company's first boutique lifestyle brand.
Creative and intuitive, Ms. Manrao draws on her experiences as an extensive traveler and avid photographer with work exhibited in the Museum of Contemporary Art. An accomplished artist to life Ms. Manrao began her own studio in 2009 to further pursue projects in the residential and commercial marketplace.